We have further upgraded our Movie delivery system to use a more stable and robust platform for delivering content. Of course, as with any new implementation, there are bound to be some instances where you encounter problems. Most of the issues you may encounter can be resolved by following one or more of the steps below:
Try a different browser - Some issues are browser-specific so you may want to try and view the movie in an alternate browser to see if the movie will play from there.


Ensure you do not use native browsers that come with your mobile device - Internet browsers shipped with your device are often not compatible with how we deliver your content; we would suggest instead using a more common browser like Chrome, Firefox, or Safari when accessing the Web App. The same applies if you use the Google Newsfeed area to search AdultWork.com and try to view the movies from there, it will fail, as that is a light browser that will not play all scripts.
If you see an "Open in browser" button, click on it and view the movie from the browser. That indicated the fact that the native web browser is not capable of playing the content.

Check that any ad-block or online security software is not interfering with us delivering you content - Some programs will block some or all content unless otherwise specified by yourself.


Clear your site data held for AdultWork.com - Your data cache and cookies can sometimes cause issues to arise if your browser is trying to use information that has since been updated or no longer exists. Please clear the cache and cookies from the beginning of time, while all tabs are closed and then re-login and retry to view the movie.
Chrome users should press F12, switch to the "Application" tab, and if they see a "Service Worker" there, click the un-register link next to it.

Check that your internet browser is up-to-date - Older versions of the browser can quickly become incompatible and although it is not likely to be causing an issue, it can.


Reboot your device and/or internet router - Sometimes this simple step will resolve the issue you were having so it's always worth doing if other remedies have not worked thus far.


Be connected to a stable network. Viewing the movies from a 3G/4G/5G network can be problematic if you are in an area where the mobile signal is low as the movie segments will be streamed out of order and the movie will become stuck at a certain minute. The same will happen if you are on a low speed, congested or far from a WiFi router. To fix this, please ensure that the signal is good, by moving near the windows (via mobile data) or nearer the router (WiFi), then clear the cache from your browser from the beginning of time and reload the movie. We recommend an internet speed of at least 10Mbps download and low latency for the best experience.


Use a compatible device. For the best experience, we recommend using either a laptop fitted with at least an i5 CPU/8GB Ram, or an Android device fitted with at least an 8-core CPU and 2GB Ram, or an iPhone 10th gen onward or an iPad 6th gen onward. Any device with lower specs might fail to load the movies and process the relevant decoding to play the movies properly.
If none of the suggestions above help and in case you are using a PC/Laptop, please contact us here and provide us with a recording of the issue and with a screenshot of the console.

To access the console, please make sure that you are using Google Chrome, Microsoft Edge, or Mozilla Firefox and before you try to play the movie, please right-click on your mouse, select "Inspect" and then select the "Console" tab.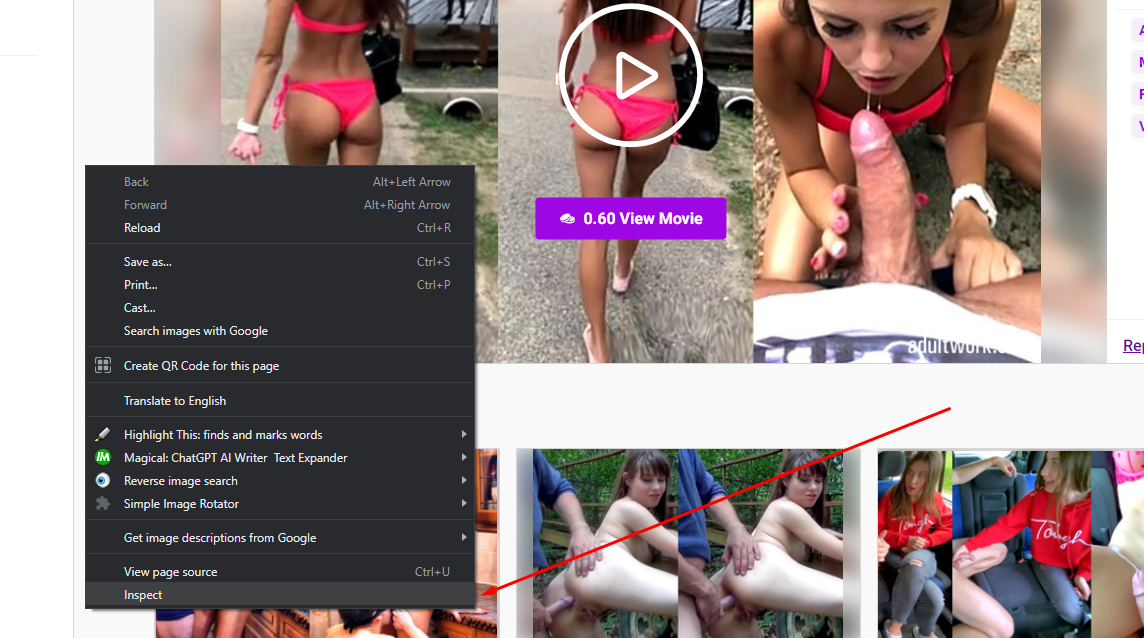 After you've opened the console, try to play the movie, wait around 10 seconds, and then take a screenshot of the console.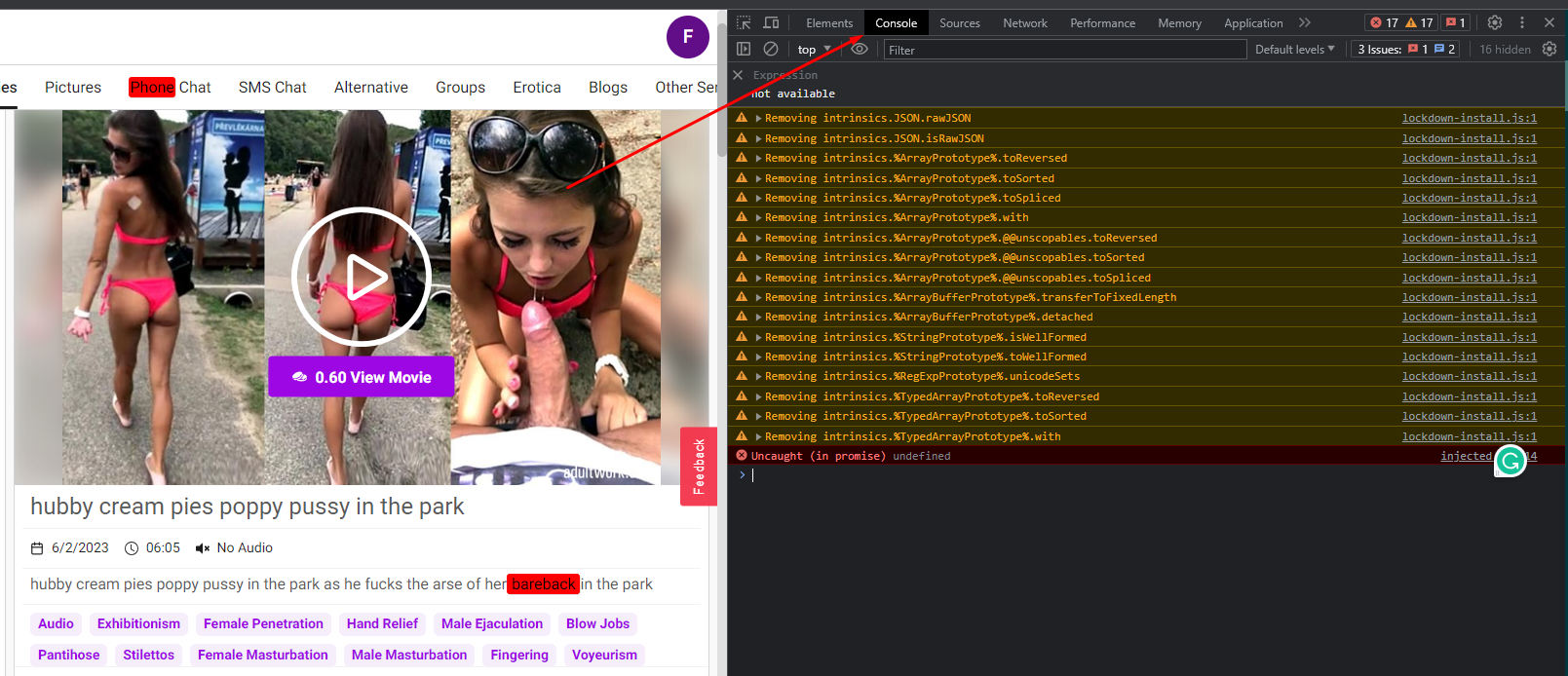 If you are not using a Mobile Device, contact us here and provide us with a recording of the issue and the brand and model of your device as well as the browser name and version you are using.
Reminder: You can click on the movie any number of times within 15 minutes of purchase and only be charged once. So, if you encounter a problem, you should be able to implement a solution and still be able to watch the desired content.
If all else fails, please get in touch with us here and we can investigate and issue you a refund where necessary.